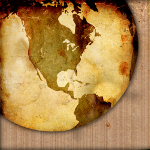 Leadership For America



"The way for a young man to rise is to improve himself in every way he can..." -Abraham Lincoln

Thomas More, Abraham Lincoln, Aristotle, Socrates, Plato, King Henry V, and Julius Caesar all made a difference in their world. Leadership for America is looking for high school students who want to make a difference in ours. To understand more clearly the complexities and challenges of great leadership, we will investigate the life, times, and writings of those who made a positive contribution and achieved historical prominence. The underlying principles of leadership based on the natural law, moral convictions, freedom of conscience, and democratic ideology will be studied in light of Catholic values and revealed Truths.

"You are ambitious for knowledge, for leadership, for great ventures. Good. Very good. But let it be for Christ, for Love..." -Saint Josemaria Escriva, The Way #24

Leadership for America is an annual college-level seminar series for qualified high school boys from the Western United States. Each year, the Seminar focuses on particular leaders and concepts. Because of their inherent value, some of them will be repeated in subsequent years. The Seminar is also designed with the purpose of strengthening the Catholic faith of the participants through formative talks, daily Mass, and the rosary. The formation given is in keeping with the spirit of the Prelature of Opus Dei - finding God in everyday life.

The Leadership for America Seminar Series is sponsored by the Ahead Leadership Seminars of the Tilden Study Center (Los Angeles, California) in cooperation with other centers of Opus Dei in California.

"Associate yourself with people of good quality, for it is better to be alone than in bad company..." -Booker T. Washington
2014 SEMINAR
Monday, June 16 - Saturday, June 21
What About the Poor?--- A Challenge for All Times
Two thousand years ago Jesus spoke about the poor always being with us as he showed a preferential love for them. As it is obvious in every society, there are those who lack the bare necessities of food and shelter.
In his recent apostolic exhortation, Evangelii Gaudium (The Joy of the Gospel), Pope Francis writes about the obligations that Christians have to the poor, and the duty to establish and maintain just economic, political, and legal orders. Francis says that the world "can no longer trust in the unseen forces and the invisible hand of the market". He calls for action "beyond a simple welfare mentality" and one that "attack[s] the structural causes of inequality." Refocusing society's priorities, he asks how "it is not a news item when an elderly homeless person dies of exposure, but it is news when the stock market loses two points?"
Responding to this challenge, the 2014 Leadership for America Seminar will explore some of the causes and possible solutions by examining these points:
<![if !supportLists]> · <![endif]> Who are the poor and needy and how did they come to be so?
<![if !supportLists]> · <![endif]> What is the best way to help them and who should get involved?
<![if !supportLists]> · <![endif]> Should the responsibility to assist them be with families? Communities? Governments? Corporations? Individuals? Or do they all have a part to play?
<![if !supportLists]> · <![endif]> To whom do the goods of the earth belong and who should decide on their distribution?
<![if !supportLists]> · <![endif]> Is there a preferred economic and political system for the care of the needy…Capitalism, Socialism, Communism, Monarchism?
<![if !supportLists]> · <![endif]> What do the philosophers say? What does history tell us? What does the Magisterium of the Church say?
<![if !supportLists]> · <![endif]> What is my personal responsibility in helping the needy?
FACULTY: Professor Ashton Ellis; Pepperdine University; Claremont Graduate University. + Professor Kevin Walker; Vanguard University.

Eligibility
Motivated and academically successful high school boys entering their junior or senior year as well as those who are entering their freshman year of college.

Cost
$425 Payable to: TILDEN STUDY CENTER (Partial scholarships are available).

Admission Procedure
Applicants will be admitted by a selection committee from completed applications. An interview may be required at a sponsoring center. For more information, call Hank or Matt at the Tilden Study Center in Los Angeles: (310) 208-0941. You can download information and the application: HERE

Seminar Dates and Schedule
This year's Leadership for America Seminar will begin on the afternoon of Monday, June 16 and end on Saturday morning, June 21 at Trumbull Manor in Novato, California. The daily schedule will include the following:

Mornings: Prayer, Holy Mass, seminar classes, free time and study time.
Afternoons: Holy Rosary, sports/swimming, classes.
Evenings: Talent Show, free time, Debate Night, reading time.
Special Events: Guest speakers, Angel Island hike, movie.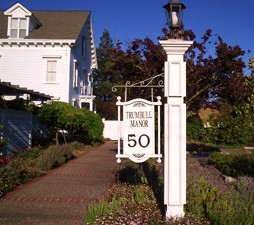 Trumbull Manor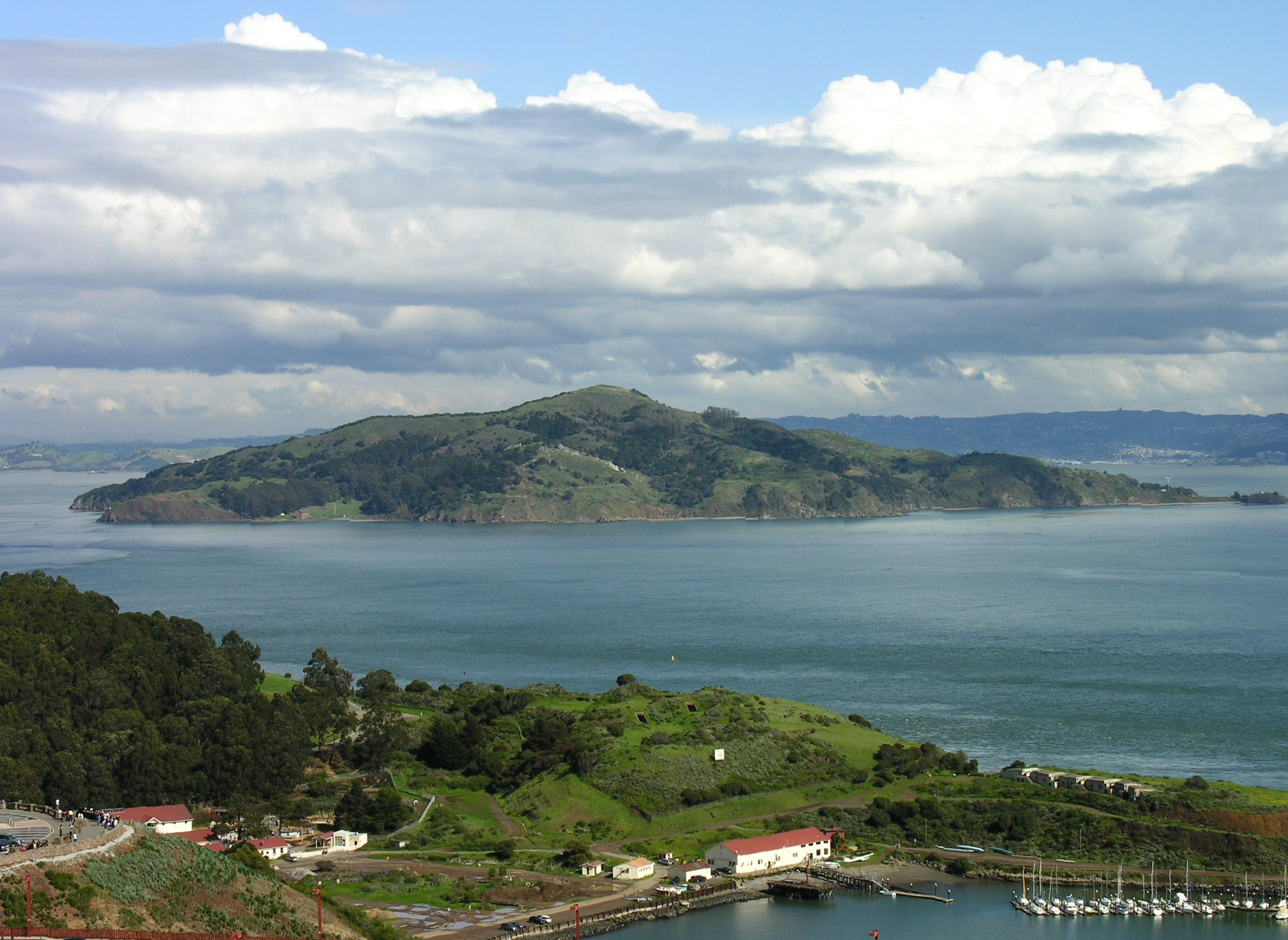 Angel Island
2007 - Natural Law : Common Truths Written in Your Heart. ---Faculty: Dr. Jeffrey Langan - University of Notre Dame. --- Mr. Jason Joseph, M.A. - Cistercian Preparatory School, Dallas Texas.
2008 - God and Caesar : Religion in the Public Square. ---Faculty: Dwight Duncan, J.D., Southern New England School of Law. ---Dr. Richard Ferrier, Thomas Aquinas College.
2009 - Liberty and Unity: Philosophy from Lincoln's Speeches. ---Faculty: Dr. Phillip Muñoz (Tufts / Princeton / Notre Dame) ---Peter Campbell, Ph.D. candidate, Notre Dame.
2010 - The Philosophical Equation: Human Dignity + Moral Absolutes = Human Rights - Faculty: Dr. Jeff Langan (Holy Cross College at Notre Dame) --- Brendan Palla (Fordham University).
2011 - The Philosophy of Law. ---Faculty: Ashton Ellis, School of Public Policy, Pepperdine University. Dr. Jeffrey Lehman, Thomas Aquinas College.
2012 - The Road to Virtue: From Socrates to the 21st Century. ---Faculty: Thomas Cavanaugh, Department of Philosophy; University of San Francisco. Steven Smith, Professor of Sacred Scripture; Mount St. Mary's University, Maryland.
2013 - Religious Freedom and Expression -Faculty: Dr. Jeffrey Lehman; Thomas Aquinas College / Hillsdale College. + Dr. Matthew Peterson; Claremont Graduate University.